School begins again tomorrow. To be quite honest, I am a little excited. I never knew how to completely relax, because if I start to, I become lazy! It's not a good thing.

Anyway. Today I started thinking about my camera, and that I should really start experimenting with it. I have a Nikon L100, and I never really knew how to toggle with various settings and whatnot, so I just did it, like Nike says.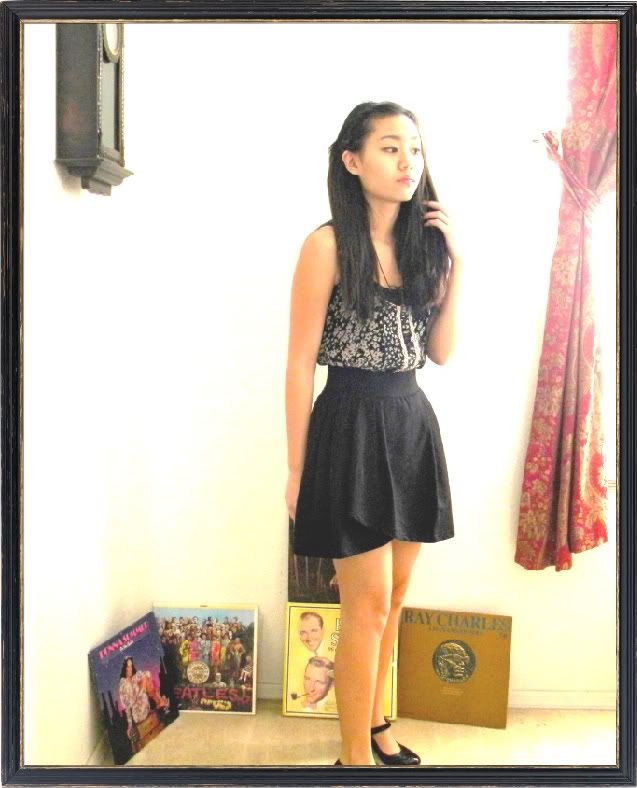 High exposure and contrast as well as midtones are good.
black tank (underneath)- WalMart
black top- Last Chance, Outlet Store
high waist skirt- Marshall's
Shoes- Some little booth in Korean near the subway. o.0
..And this is my backyard. Don't let this picture fool you. It looks like crap in real life. :]