I was perusing the aisles of Michael's yesterday- my mother and I are frequent shoppers- and bought two t-shirts and got some fabric paint and brushes. I was just in the mood for customizing a few things after the
Sea of Shoes post
that I read. Although I am certainly no artist, it shouldn't hinder the t-shirt in the end. :) Crappy art is still art, am I right?
These are my no-fail jeans. They're sooo comfortable, and ahh. They're just perfect.
Why can't life be like your favorite pair of jeans? Ohoho, I think I just found my Facebook status for the day!
Just kidding.
Or am I?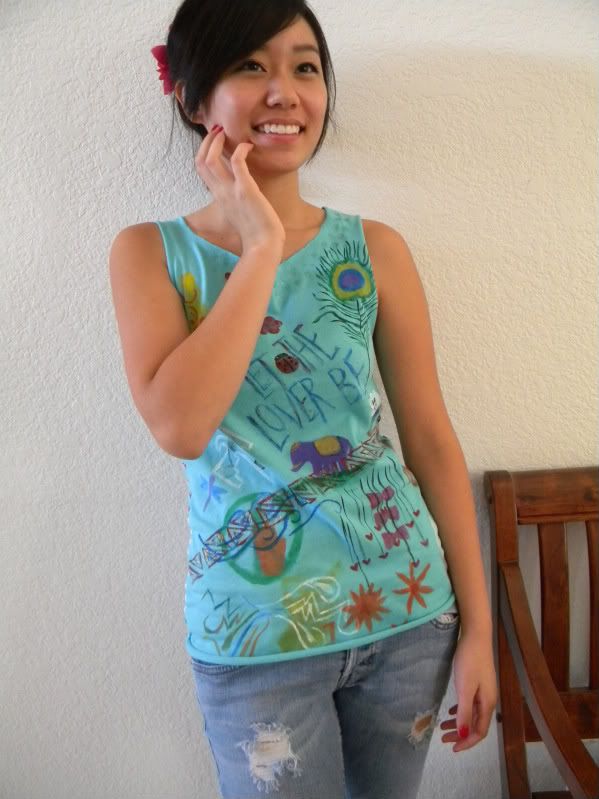 I was so surprised when my mama wanted one! It gave me a good giggle, because she rarely likes what I wear!! And she's my mama! Hehe, I'm not one to judge!
-SOY.