There wasn't much to report from yesterday and today, they were both kind of chill days. Yesterday we just kind of hung out in the apartment and I was itching to get out, so we went to do a little grocery shopping and look around the Lotte Store for some clothes. I almost had a fit when I couldn't find heels in my budget... It's Korea! Everything here's supposed to be cheap!
We're leaving for Masan tomorrow (near the coast) so I promise there will be less food related posts.
I'm not in love with this stuff, but the rest of the family likes it. What you do is wrap the pork in the cabbage after dipping the meat in a sauce (not shown, btw), and then you add the various spicy veggies...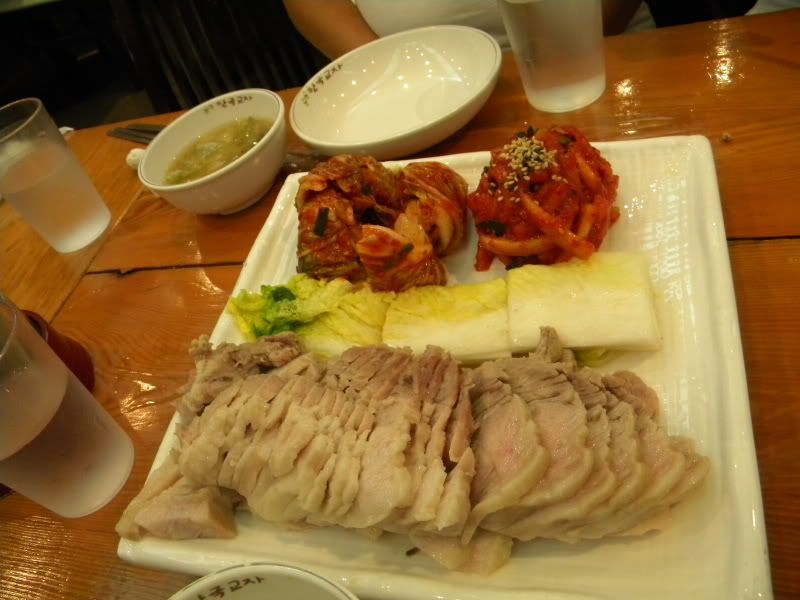 Like sooo....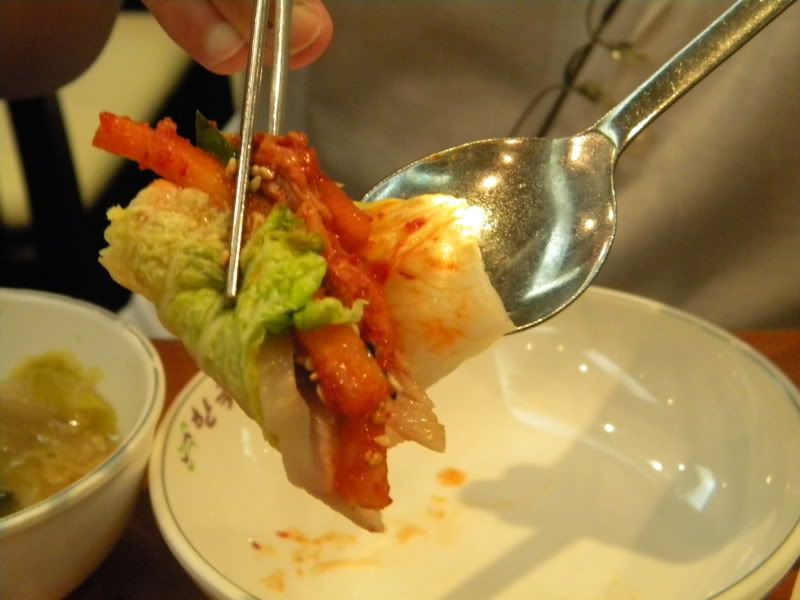 Korean mandoo (dumplings) ! These were a little different than what I'm used to because the filling was more finely ground. It has tofu, pork or beef, and some green veggies wrapped in a flour casing.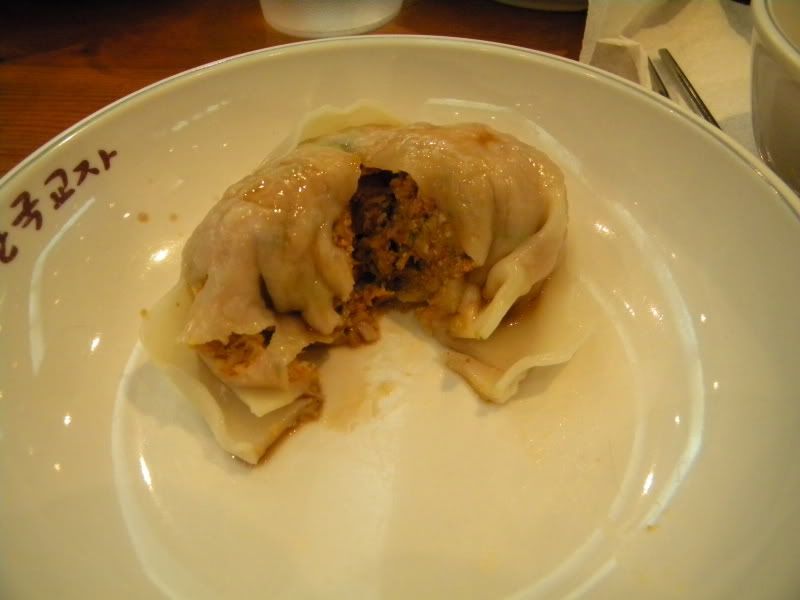 For dessert, we had this sweet red bean paste soup that had a little rice flour ball that you eat with it! It's awesome on a cold night, especially in the winter... And I usually don't eat all of the red bean soup because the rice ball is my favorite part. I'm weird, no need to repeat the obvious.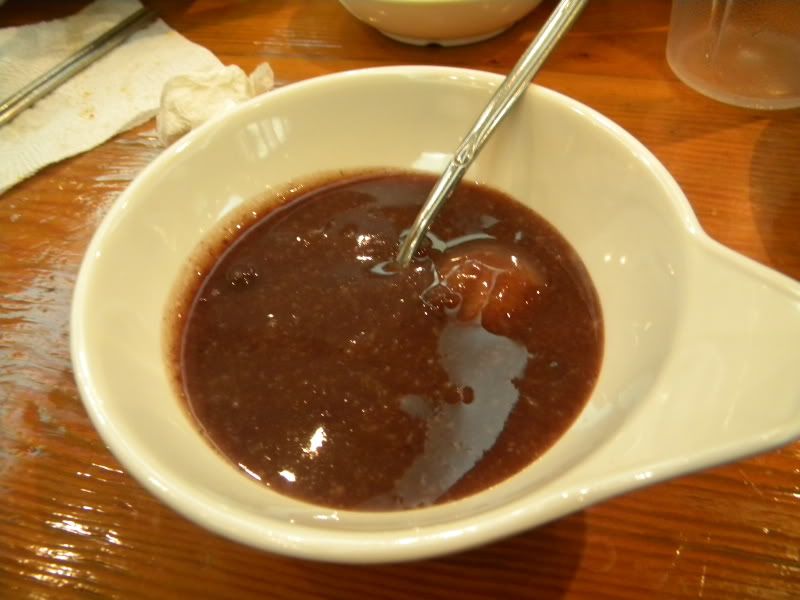 Day 5 (today)- we had one of my favorite meals! Mom ordered this rice bowl that had some add-on veggies that included lettuce, spinach, radishes, zucchini, mushrooms, and some various wild greens. You will rarely see any overweight people, just saying.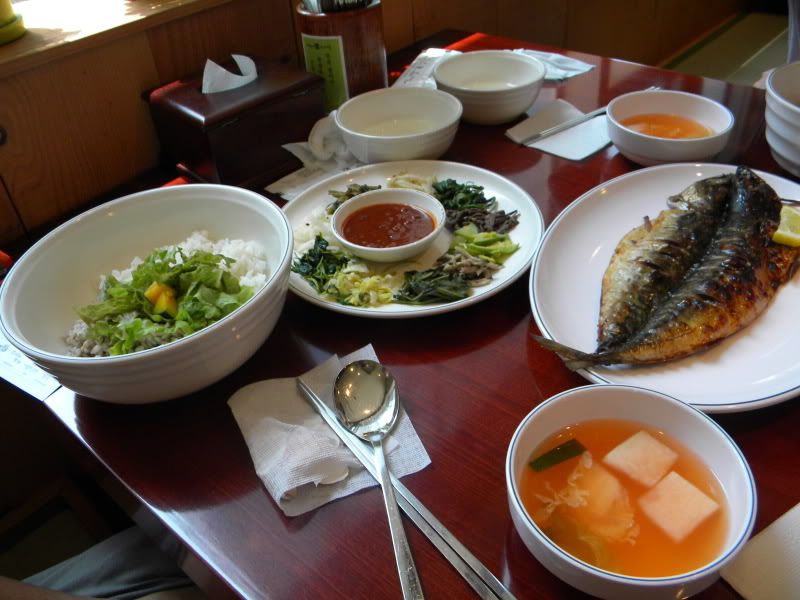 Aww, yeah. We had some pan fried mackerel ( my favorite) and loads of ban chan (side dishes in little bowls) and daen jang chigae which is a Korean traditional soup made from fermented soy bean paste that has, again, loads of veggies and tofu!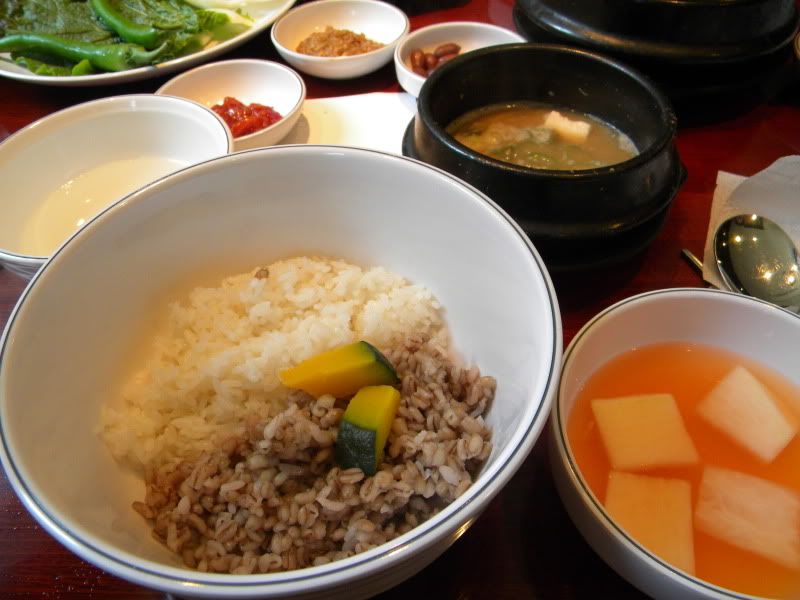 I loved that they gave barley rice, it's my favorite! The white rice is good, but it's starchy and, let's face it, not as good for you. Brown rice and barley are good for digestion (my dad and I like to call ourselves nutritionists).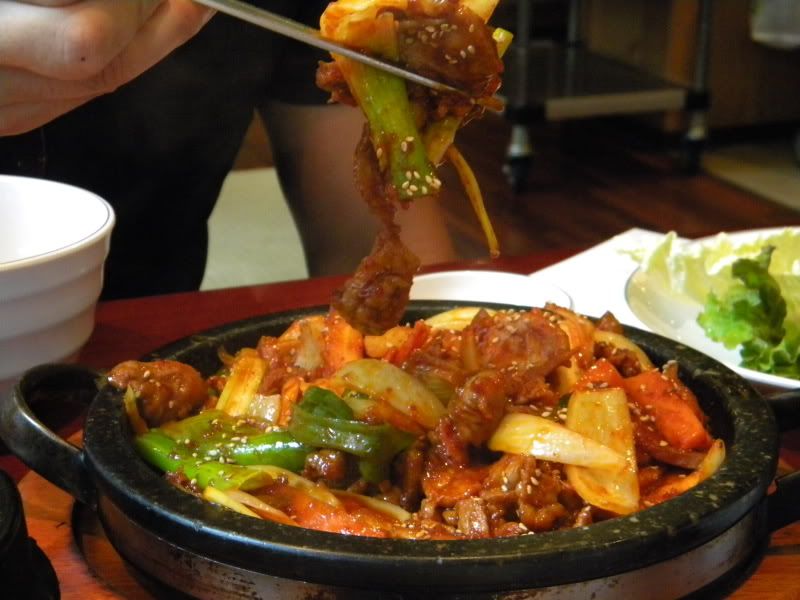 Some spicy pork with veggies that looked better than it tasted. Seriously tried better... but it looks mighty tasty, dunnit?
SOY.