I went to mah bestie's younger brother's 8th grade promotion today, practically family. I'll just refer to them as the white extended family.. or something.
My family went over to the church where promotion was taking place (you can laugh at how hodunk that sounded, but that church is pretty big), and we waited through the 2 hour ceremony. Actually, Brother and I kind of skipped out almost halfway through to lounge outside. :D We're supportive, I know.
But the lapse of time seemed almost instantaneous- It felt like yesterday when I was saying my speech in MY promotion, on the very same stage, with a few of the same teachers. Now I knew what it felt like to watch the ceremony. Sorry parents. But still, this was one of the many times in life when you kind of sit back and revel at how fast life really is. Like Maude says: life's too short to live the same day twice.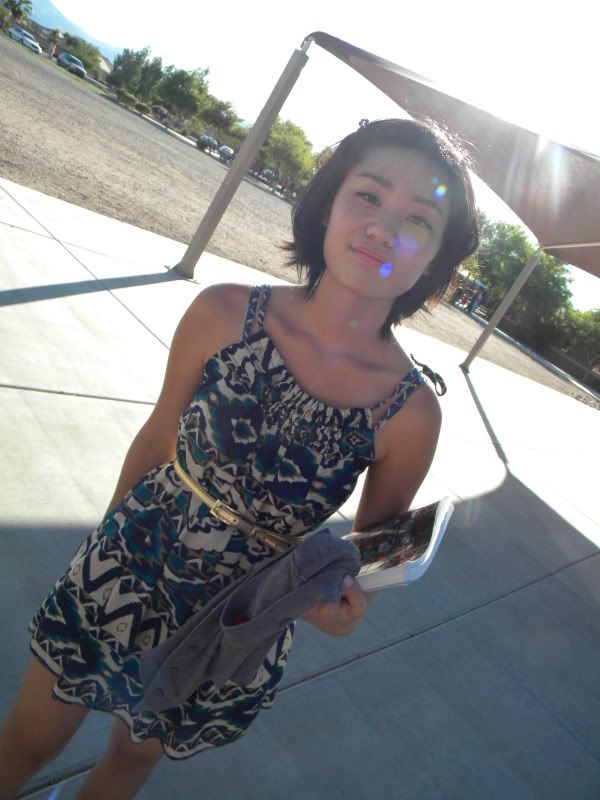 I'm starting to get used to the idea of asking people to take pictures of me, whether it be friends, family, or heaven forbid, strangers. (gasp) Not at a church, friends!!
I joined a group on Facebook a few days ago- "People in the background of photos always makes it funnier". It was a moment of pure contemplation, but then this kid with the striped polo just had to pop up. And the couple in the window. :)
Anyways, congratulations to Ryan, you're done with middle school!