Today was quite vapid. I was not in the mood to do anything productive at all, and because of the harrowing experiences from earlier this morning, I couldn't bear to go out of the house and do something. Today was strictly a vegetable day.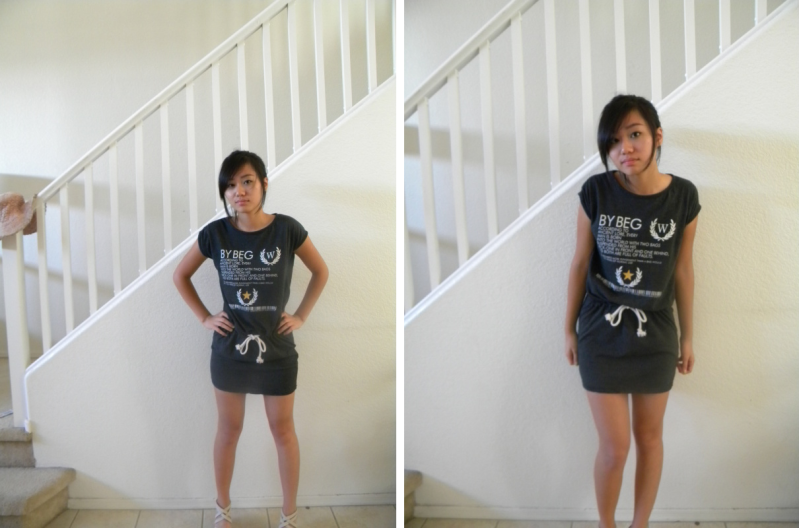 I got this tunic/dress in Korea. Actually, my mom got it, but since everything there's practically one size, I just kept it for myself. Lately I have been preferring shorter garments to the bermuda shorts. It's Arizona, and keeping the dress code 4 inches above the knee is extremely restrictive and ridiculous. As long as your jiggly parts are kept tucked in and covered, I have no problem with it. (Just make sure you're wearing hot pants or something underneath. I call them 'insurance'. )
In addition, wearing longer shorts in the dead of this summer heat is just not practical. It's incredibly uncomfortable and I get self conscious. I guess I have to find new loopholes in the dress code this time..